Chicagoland home sales were up slightly in March 2020 compared to March 2019, but showed signs of a coronavirus-related slowdown, according to MORe data.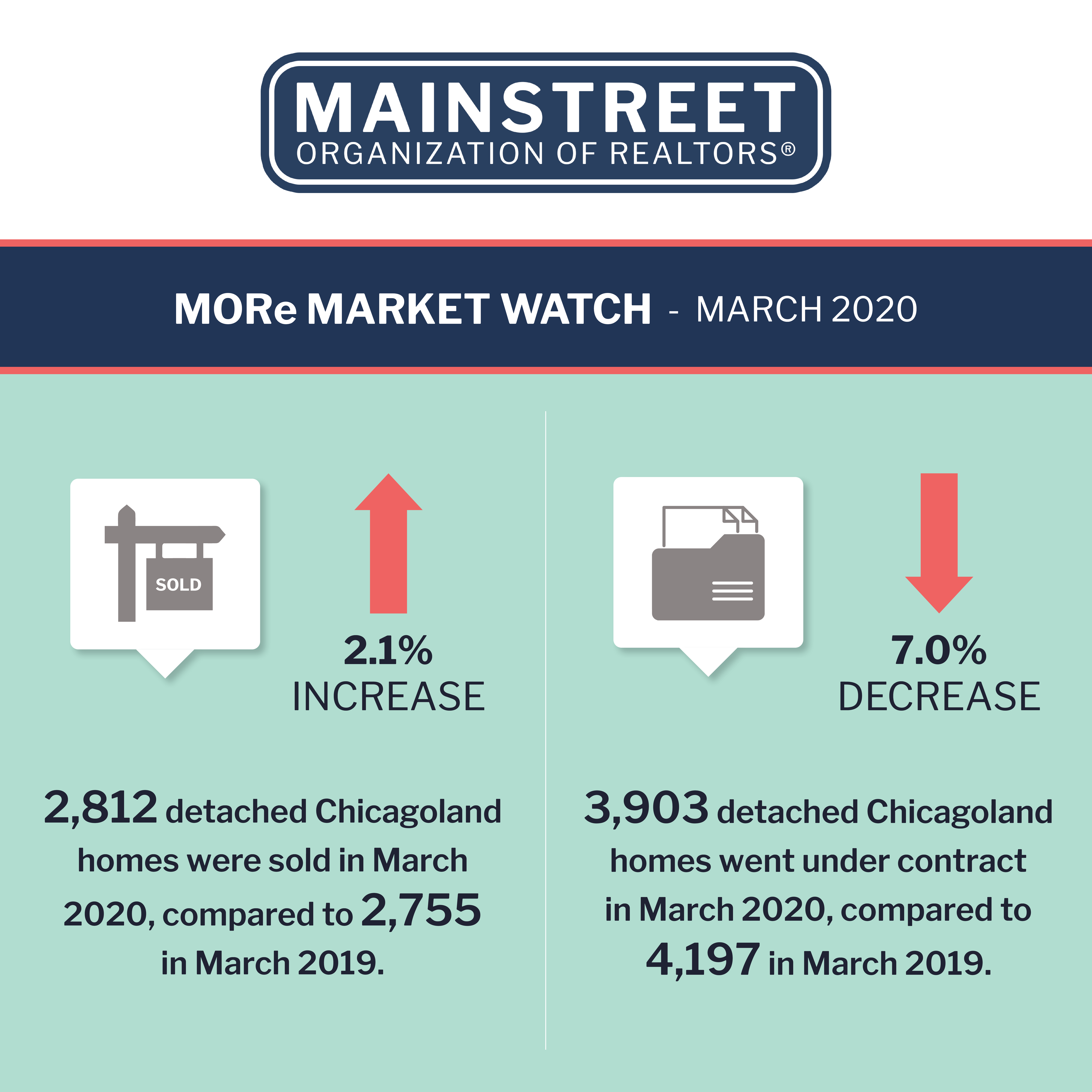 Detached single family home sales rose 2.1 percent, from 2,755 in March 2019 to 2,812 in March 2020. However, 3,856 such homes went under contract in February, showing that the coronavirus has delayed many closings. The number of detached homes going under contract in March showed a 7.0 percent decrease from last year.
"What we're seeing is an expected pause in the market due to social distancing and Illinois's shelter in place order," MORe CEO John Gormley said. "Showings are down, and we expect them to stay down during the coronavirus crisis."
Some market activity will continue, with digital showings and virtual closings. However, most people who can put off buying or selling will likely wait until coronavirus is more under control in the state.
Suburbs that showed increases in sales compared to last March despite the coronavirus included:
Arlington Heights (19.6 percent)

Bartlett (41.9%)

Batavia (41.7%)

Burbank (17.4%)

Darien (53.9%)

Downers Grove (14.3%)

Green Oaks-Libertyville (68.2%)

Hoffman Estates (87.1%)

Mundelein (44.0%)

South Holland (78.6%)

Streamwood (21.4%)

Sugar Grove (46.2%)

Sycamore (31.3%)

Villa Park (40.0%)

Western Springs (21.4%)
While this is a strange time for all of us, MORe Board of Directors President Brian Kwilosz believes Mainstreet REALTORS® can be an important resource for consumers right now. While most people want to avoid making a move during a pandemic if they can, they do have plenty of questions about the market, property tax assessments and more. Right now, REALTORS® can help by providing guidance and answers to consumer questions in this trying time.