Real Estate Investing: Build Wealth Representing Investors and Becoming One Yourself covers the fundamentals of real estate investment that practitioners need to know to expand their business services. The one-day course looks at how practitioners can adapt core real estate skills and learn new skills to serve clients who want to invest in single family homes, condos, townhomes, and small multifamily properties. You will learn how to work with investors as they goal set, plan evaluate and acquire properties as well as manage them. You will also learn how to "walk the talk" and become a real estate investor yourself.
This course can be counted towards the third day elective course requirement for your ABR Designation. For more information, please visit NAR's website.
Early Bird Rates:
October 29th - December 9th Member - $118.00 Non-Member - $139.00
December 10th and on Member - $139.00 Non-Member - $164.00
ADA requirements: If you have any disabilities that require special accommodations, please identify those needs with our Education Department at 630.324.8400 or Education@SucceedwithMORe.com.
Instructor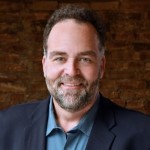 John LeTourneau
Mainstreet President Elect, Director of Commercial for Keller Williams