The ideal introductory course for those who are newly licensed and/or residential agents who want to learn more about commercial real estate.
This course offers a broad overview of the basics of commercial real estate and how it differs from residential real estate. Students will be able to distinguish and understand the broker's role and discover the different types of commercial properties, terms, valuation methods, marketing and resources for further education.
While it will not equip an agent with the needed tools to practice commercial real estate, it will explain the business and introduce many of the resources needed to pursue a commercial transaction or a career in commercial real estate.
What You Will Learn
The duties of professionals who assist in commercial transactions
The key differences between commercial and residential real estate
Types of commercial real estate (Office, Retail, Industrial and Land)
Types of commercial transactions
Commercial contracts
Resources that NAR's Commercial Department and its affiliates provide
The class is from 9 a.m. to noon but, feel free to stay from noon to 1 p.m. for a bonus workshop with John LeTourneau. Lunch will not be provided; however, you can bring a brown bag lunch or order from Jimmy Johns.
Sponsored by: Illinois REALTORS® #2019-040
ADA requirements: If you have any disabilities that require special accommodations, please identify those needs with our Education Department at 630.324.8400 or education@succeedwithmore.com.
Continuing Education Type
Elective
Date & Time
Tuesday, February 26, 2019
09:00 AM - 12:00 PM
Add to Calendar
20190226T150000Z
20190226T180000Z
UTC
Discovering Commercial Real Estate
Discovering Commercial Real Estate
MORe's Downers Grove Office - 6655 Main St., Downers Grove, IL, 60516
MORe's Downers Grove Office
Add upcoming event to calendar.
Location
MORe's Downers Grove Office Classroom B
6655 Main St.
Downers Grove IL 60516
View Map
Price
$40 Member
$60 Non-Member
Instructor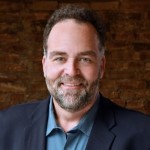 John LeTourneau
Speaker