Advocacy
Political advocacy is a cornerstone in maintaining a healthy and booming real estate industry. Explore legislative issues, celebrate REALTOR® party victories that assist homebuyers and sellers, and get involved in the latest calls for action.
ILGA.gov
Access information on the status of current legislation, determine who your local legislators are, watch live video of both chambers when in session, and much more concerning the Illinois General Assembly.
Access ILGA.gov
Congress.gov
Find members of congress, gain access to current House and Senate activities, watch live video when in session, and more.
Access congress.gov
Advocacy Update
December's advocacy updates can be found in our Advocacy News Archive.
National News - January
In 2017, the Tax Cuts and Job Act eliminated an important tax benefit for homeowners in Illinois when state and local tax deductions (SALT) were capped at $10,000. As a result, fewer homeowners are able to take advantage of the deduction, and thus, possibly face higher taxes. Additionally, one of the more attractive benefits to homeownership has been done away with. NAR is urging Congress to consider changes to the tax code that are homeowner friendly through an online petition. You can sign the petition here.
The National Flood Insurance Program (NFIP) has been extended until September 30, 2020. While the extension is welcome news, NAR continues to lobby for permanent, sustainable funding for the program. A long-term solution would mean a great deal to REALTORS® and homebuyers alike, as a non-renewal of the NFIP would jeopardize thousands of real estate closings reliant on the ability to provide flood insurance.
Trump Administration Streamlines NEPA Reviews: The National Association of REALTORS® is backing the Trump administration's proposal to reform the National Environmental Policy Act, which NAR President Vince Malta says could help modernize environmental standards while also helping to alleviate housing shortages. Malta joined President Donald Trump and other officials at a White House event Thursday to announce the proposed NEPA changes, which would be the first in more than 40 years. Read more >>
NAR Applauds Senate Confirmation of Jovita Carranza: National Association of Realtors® President Vince Malta issued the following statement after the Senate voted this week to confirm Jovita Carranza as the next administrator of the Small Business Administration. Carranza has served as U.S. Treasurer since June of 2017 after having held a senior role at the SBA under President George W. Bush. Read more >>
State News - January
Illinois REALTORS® Public Policy Meetings 2020: January is not only the start of a new year and new decade, but also marks the start of a new session of the Illinois General Assembly. At the Illinois REALTORS® (IR) Public Policy meetings held January 21st – January 23rd, IR's Political Affairs and Governmental Affairs experts provided a forecast of key issues that are expected to surface during the 2020 spring session. Issues such as rent control, Chicago seeking a graduated transfer tax, property tax reform, and the redistricting to follow the census are important issues in the spring session. Additionally, a report from the Property Tax Task Force is expected in March, outlining ideas and initiatives to lower the property tax burden to Illinois homeowners.
The Just Housing Ordinance is now in effect in Cook County. This ordinance adds criminal history to the list of protected classes and changes the rules regarding background checks for potential renters, attempting to level the playing field for those with a criminal background. A two-step process will now apply to background checks, requiring that financial considerations be first taken into account before any criminal background check can be requested. While the ordinance went in effect January 1, 2020, it will become enforceable starting February 1, 2020. The Cook County Board has provided a Q & A concerning the new ordinance.
A proactive agenda will be the emphasis of the IR Local Government Affairs Committee, chaired by Mainstreet member, Tim Ryan. Ryan asked for all state members to become a part of the initiative and contact IR committee members of hot-button issues in the communities where they live and work.
Local News - January
Each month, Mainstreet's four government affairs committees meet to discuss local issues relevant to homeowners, homebuyers, and Mainstreet members. The month of January included the following items for members to be aware of concerning the March 17th ballot:
In Lake County, the Village of Libertyville will be asking residents whether or not to enact a non-home rule sales tax in the amount of 1%. The approximately $2,000,000 of additional revenue would be used to fund infrastructure improvements, as well as possibly helping to fund a storm water utility, which in turn would be utilized to correct an antiquated storm water system in the village.
Cook County will see three municipalities asking voters to approve home rule. Burr Ridge (also a part of DuPage County), Lynwood, and Westchester are seeking voter approval to become a home rule unit. Illinois REALTORS® and Mainstreet typically oppose home rule initiatives as the level of power increases for municipal elected officials as they would no longer require community consensus on issues like taxes and village/city regulations. For more information on home rule, visit the REALTOR® Property Alliance.
Sauk Village is another municipality to watch. Due to a lack of process for point of sale inspections, and the use of private home inspection firms to conduct these inspections, Illinois REALTORS® has filed suit against Sauk Village in an effort to create a fair and reasonable process. Should you have any questions concerning inspections in Sauk Village, please contact Government Affairs Director Tom Joseph at tjoseph@illinoisrealtors.org.
If you have any questions concerning municipal issues that you are aware of, please contact Nadine Scodro at Mainstreet, who can direct you to your local Government Affairs Director.
Current National and State Issues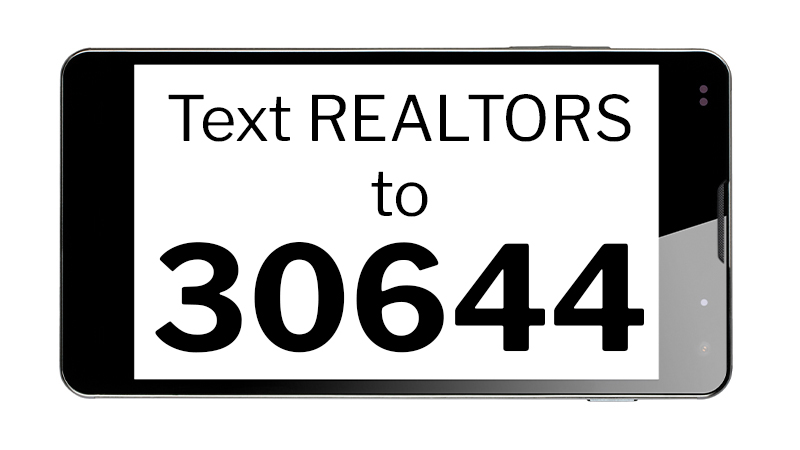 REALTOR® Supported Local Candidates
During an election year, Illinois REALTORS® vets candidates on both sides of the political aisle and works to support those who share the association's commitment to private property rights and sound business practices. Although the 2018 primary has passed, check out the supported candidates and the results.
Tom Joseph
Government Affairs Director, South & Southwestern Suburban Cook and Will Counties
Jeff Merrinette
Government Affairs Director, DuPage and West Cook Counties
Joe Roth
Government Affairs Director, Lake County