Addison, IL – Lorena's Banquets hosted Mainstreet Organization of REALTORS® and their Commercial Alliance Committee to bring market updates for both the residential and commercial 2023 real estate outlook. Joining Mainstreet for the event were two powerhouse guest speakers.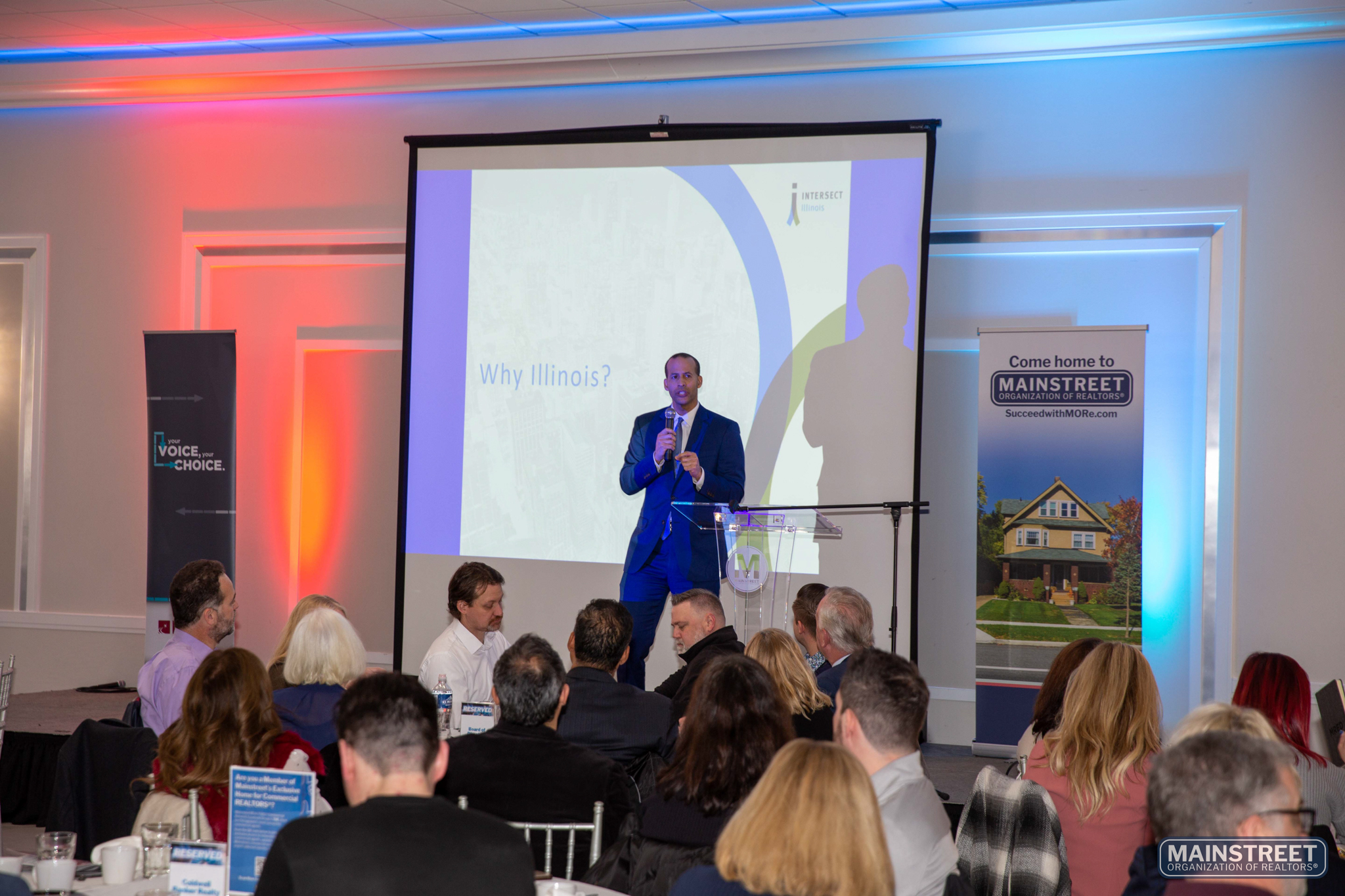 The first keynote speaker is Mr. Dan Seals CEO of Intersect Illinois, who oversees all developments for marketing, sales, financing and personnel for this public private company. He presented a unique yet factual breakdown of the Illinois economy, while simultaneously examining microcosmos within the state to showcase potential growth markets. One specific example Dan Seals used is that Illinois has a $1 trillion economy, which if we were a stand-alone country puts this state as the 18th largest economy in the world. Quickly trailed by that fact is that Illinois has the fifth largest GDP in the nation. Dan Seals continues showcasing Illinois as a titan of commerce identifying Chicago as the number one city in the country for business relocation. Dan Seals is directly responsible for attracting new business for Illinois under the flag of Intersect Illinois. He lobbies with various business leaders and owners to highlight the benefits of rooting an identity in Illinois. The Economic Outlook Breakfast broadcasts several potential growth markets in 2023 for both commercial real estate and residential real estate.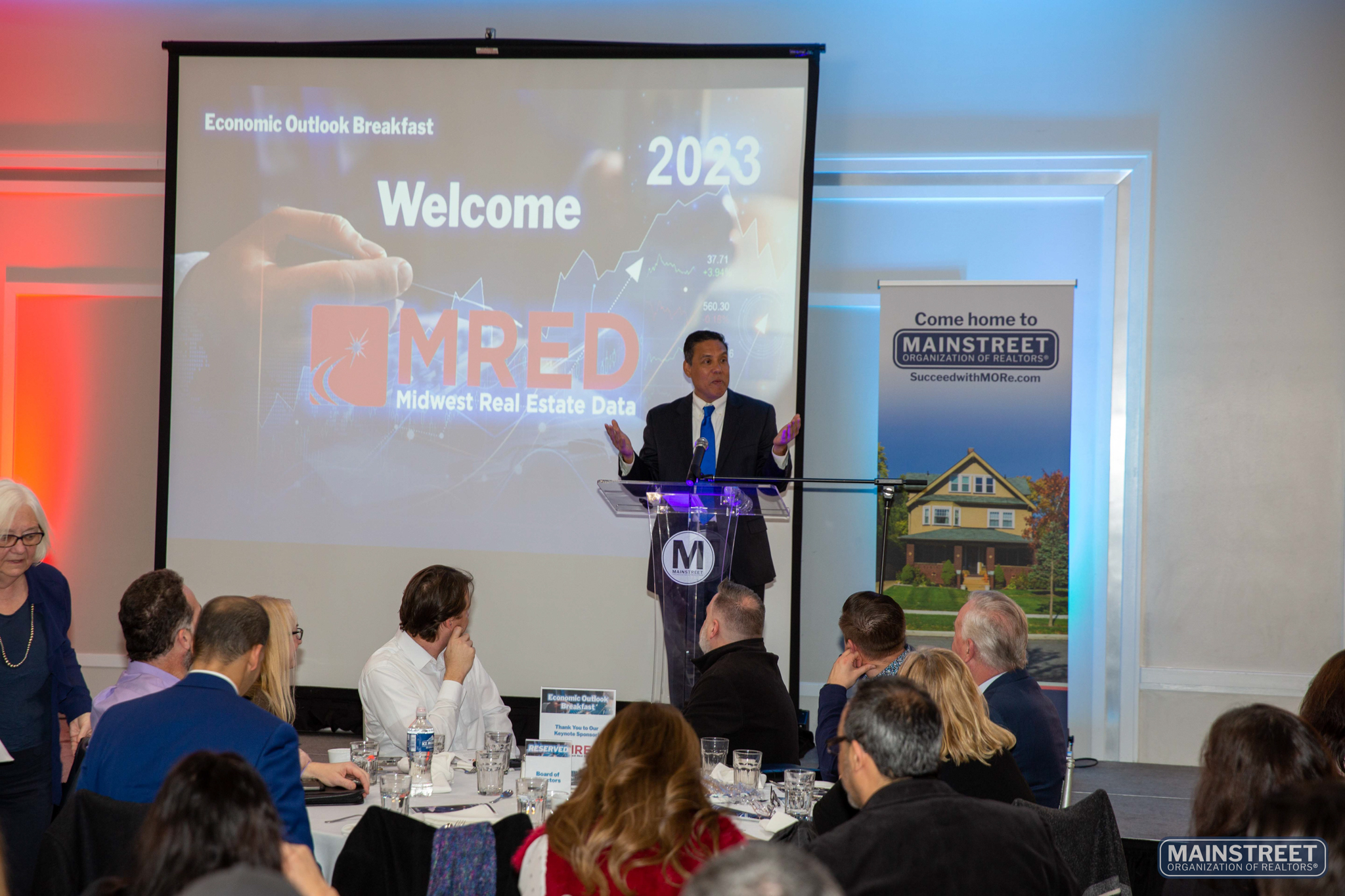 Dan Seals is a tough act to follow. Mainstreet Organization of REALTORS® was prepared for the opportunity by inviting Dr. Anthony Chan to the podium. Back by popular demand, Dr. Chan has spoken at Mainstreet events prior to the 2023 Economic Outlook Breakfast. He has an extensive career and education history, including Economics Professor at the University of Dayton, Senior Economist at Barclays de Zoete Wedd Government Securities, Chief Economist for JP Morgan and a panel member for the Blue-Chip Monthly Forecasting. With more than 700 public speaking appearances, Dr. Chan took the stage to discuss his forecast for the 2023 global economy.

Dr. Chan
spotlights his
chat
with
a
trader
from a prominent (albeit unnamed) financial institution and the
word from the inner circles of
his associates stated a critical piece of information about
the financial markets.
Dr. Chan
state
s
, "the Federal Reserve is not going to be raising interest rates as
aggressively
as people think."
He takes that statement one step further, saying, "The
raise to
a
5.1% interest rate projection is high
. The Federal Reserve is trying to s
low down inflation.
In order to do this, t
hey almost
must
scare you.
Rates will rise, but they may only rise to 4.4%
by the end of this year." Dr. Chan
is a nonpartisan, which
means his findings are defined strictly by
data and
his
present
ations
are
absent of influence from any sources.
H
e
aims
to
afford
listeners receive bias-free information and
then
decide for themselves what it means.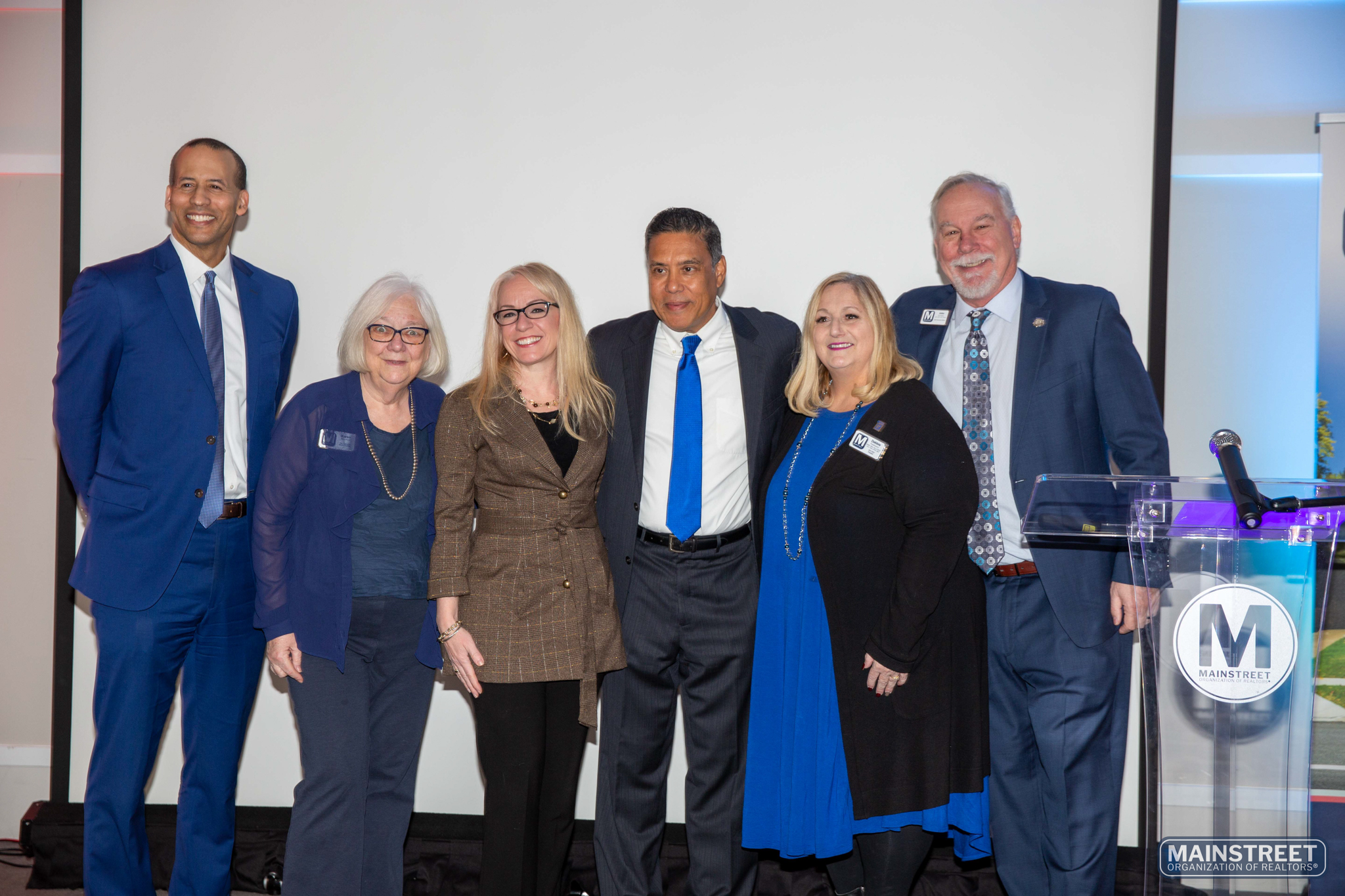 Mainstreet was able to organize the Economic Outlook Breakfast and invite Dan Seals and Dr. Anthony Chan in cooperation withthe support of Midwest Real Estate Data (MRED) LLC and their CEO Rebecca Jensen. For any attendees who have not had a chance to do so, please click here to fill out the short survey and be entered for a chance to winan amazing prize!
Interested in signing up for any of Mainstreets upcoming events or education courses? Click here to see what events are happening this month and in the future.
Mainstreet Organization of REALTORS®