Mainstreet Organization of REALTORS® is committed to identifying and developing the next generation of real estate leaders. Mainstreet's 20 Under 40 Award recognizes 20 Mainstreet members ages 40 and under who demonstrate excellence in their careers, community and the real estate industry.
Recipients of this year's Mainstreet Organization of REALTORS® Class of 20 Under 40 have played a vital role in their communities as experts, advocates and volunteers. The 2023 recipients include:
Madison Adduci Blackwood, Baird & Warner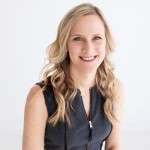 After watching her REALTOR® mom, who loved what she did, Madison decided to enter real estate. She wanted to be part of the big moments in someone's life – watching them walk into a home and fall in love, "seeing that sparkle in their eye is everything." Madison was nominated this year as a Top Business Woman in her community by the Chamber of Commerce. She is currently on Mainstreet's Golf committee and serves on the Board of Directors for the School District Foundation. She is also a professor at the University of St. Francis in Joliet, where she mentors one student a year to help them prepare for their next steps.
Jessica Busse, Coldwell Banker Real Estate Group
Jessica started her career in real estate in December of 2020. While she had always been interested in real estate, it was a poor experience with an agent earlier in her life that motivated her to become a REALTOR®. She has a desire to make the real estate process easy and less overwhelming for everyone to navigate and she wants to empower people to make smart buying decisions. Jessica was in a small plane crash when she was in college and she was paid as an extra in a movie when she was in high school. She credits everything she's learned along the way for making her the agent who she is today.
Melissa Campobasso, RE/MAX Destiny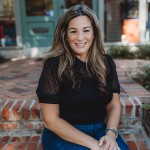 Melissa started in 2009 as a real estate paralegal, mostly processing short sale and foreclosure contracts at that time. She found the work very challenging, but interesting. This led to her decision to pursue a license in real estate. When asked what she would change about the industry, she said, "If I'm answering honestly, I really would like there to be a way to remove the negative connotation people associate with REALTORS®. I think the best way to make this kind of change is to improve the way we educate our clients about real estate and what REALTORS® do. I wish people would know that, like in any field of business, not all REALTORS® are commission hungry sales people. "
Krystianne Cioch, Platinum Partners REALTORS®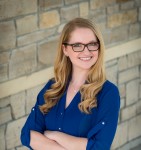 Krystianne was working as a special events manager at Joe's Seafood, Prime Steak & Stone Crab in downtown Chicago when her favorite Aunt and Godmother was diagnosed with cervical cancer and was beginning chemotherapy. She remembers walking into her previous job on the first day of her Aunt's chemotherapy with a heavy heart and stomach full of anxiety over a career that didn't matter at the end of the day. This was the reality check that pushed her to reevaluate her life's goals and led her to pursue a career in real estate. When asked how she defined success in real estate, she said, "Success has many layers. Success is hearing my three-year old say please and thank you without being prompted. Success is setting goals and achieving them. Success is acknowledging when you need help and asking for it. Success is the feeling of knowing that you truly did all you could do. Success is the driving force that keeps you moving forward. It keeps your goals in sight and is the drive to accomplish them."
Tyler Dameron, Keller Williams Infinity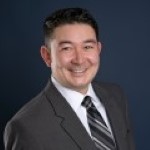 After a 10 year run in corporate information technology management, Tyler decided it was time to make a change. His main motivation for leaving his previous career was his family. It kept him from spending time with his young kids. He was a top three finalist for Chicago Agent Magazine's Rookie Agent of the Year, won Alignable's Small Business Owner of the Year for West Chicago, and earned a Top Producer award for his first six months in the business from Home Snap. His success is defined by his ability to make the lives of those who surround him better, "No matter how big, or how small, through real estate or through other means. If I can put a smile on someone's face, then I am successful."
Sarah DePasquale, @properties Christie's International Real Estate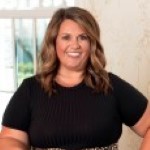 Sarah was a high school English teacher for 10 years. Following the birth of her daughter, she was encouraged by a friend to become a REALTOR®. She started selling real estate in 2016 and has never looked back, "It's been a wonderful career choice." She has always loved interior design and renovating homes, "There's nothing more rewarding than seeing the possibility in a home and then making your vision a reality." Sarah was recognized by Mainstreet Organization of REALTORS® as a 2022 diamond recipient for sales volume.
Maribeth Edwards, Keller Williams Elite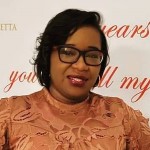 Maribeth intended to begin her career in real estate in 2015, but her world was completely altered due to the passing of her father and sister. It was during a dinner conversation with her husband that she knew she could help generate more income and prepare for her boys' college tuition through a career in real estate. She began three years ago and she is proud that she started her career at the beginning of the pandemic. She was successful in closing multiple deals within her first calendar year as a REALTOR®, alongside balancing a full-time job in healthcare recruitment.
Chris Fischer, Crosstown REALTORS®, Inc.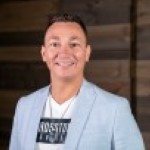 Sparked by reading Robert Kiyosaki's influential book, "Rich Dad Poor Dad," Chris was so enthusiastic about a career in real estate that he took the pre-licensing class even before he had reached the legal age of licensure. This way, he could take the exam as soon as he was eligible. He founded Crosstown REALTORS® in 2014 and grew it to more than 100 real estate brokers. His office has organized fundraisers to support important local causes, such as raising money to improve a park in Homer Glen and donating to Shady Oaks Camp, an organization dedicated to providing valuable experiences for people with disabilities.
Noe Fragoso, Noe Fragoso Properties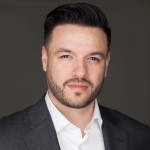 Noe started his career in 2010 after working as a full-time truck driver and dropping out of college to help with the household finances. Initially, he thought having a real estate license would be a good thing if he needed to make money on the side. He went on to help 120 families in one year achieve their goals of buying and selling real estate and started his own brokerage, Noe Fragoso Properties, Inc. He has been recognized by the National Association of Hispanic Real Estate Professionals as one of the Top 250 Latino Agents in the nation and the Top 50 in the Midwest every year since 2016. Noe is on the board of NAHREP Chicago West, serving as their education director.
Laki Hatzelis, RE/MAX 10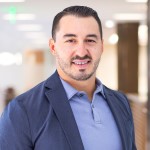 Laki has been exposed to real estate his entire life, his mother Val being a top producing agent. He has experienced so many different things growing up with a REALTOR® parent, "It wasn't easy work, but it was rewarding." He got into real estate in 2014 when he purchased RE/MAX 10. He attributes his success to his parents, "Watching how hard my parents worked growing up, I had a great foundation. Great role models. My mom is one of the best people in the business. To have her as a resource and partner is invaluable." Laki was named Broker Owner of the Year by RE/MAX for his region of Illinois three years in a row (2020, 2021, 2022).
Amber Holup, HomeSmart Realty Group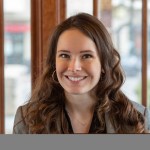 At the age of 21, Amber became a real estate investor when she purchased a detached single-family home she converted into a rental property. Since hosting her first homebuyer seminar, she has sold eight homes to individuals who have become educated and empowered on how to take their next steps in buying a home. When sharing what she would change about the real estate industry, she said, "There is a real need for affordable housing, particularly in the south suburbs. Many individuals would opt for an updated 800 square foot condo with shared HOA amenities, however many municipalities require unnecessarily large minimum square footage layouts that make entry-level housing more expensive than needed for a first-time home buyer."
Kristina Irvine, John Greene REALTOR®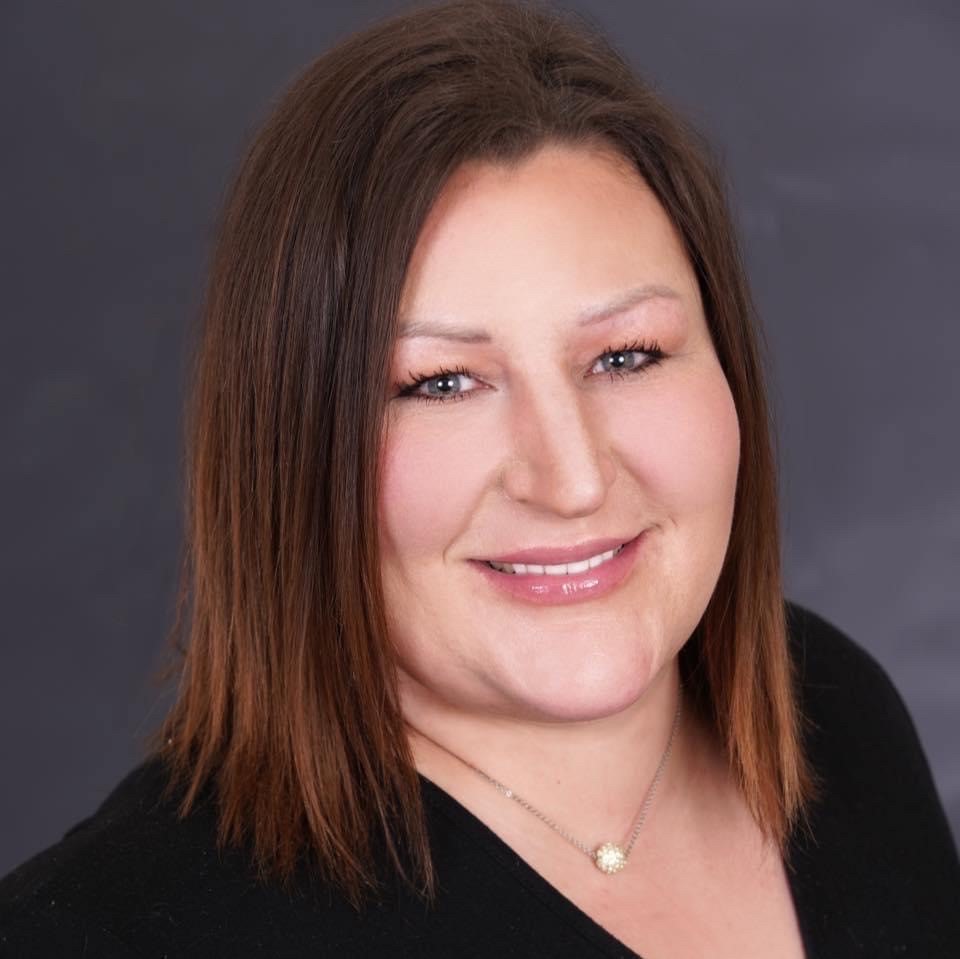 Kristina is proud of the number of agents she has brought into the business and helped develop. To her, this job is about impacting people. Real estate is the means with which she gets to do it.
As a brand new REALTOR®, Kristina wrote a story coloring book that is intended to help children transition through the moving process and is published on Amazon. She gives copies to her small clients to keep them busy as she tours homes with her adult clients, however, a portion of the proceeds of all copies sold are donated to a local charity. Currently, she partners with Wags2Wishes in Plainfield to find homes for dogs that they currently have at the rescue and she runs a supply drive.
Emily Kaczmarek, Compass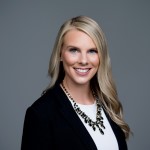 As a past National Association of REALTORS® 30 Under 30 honoree and the current YPN Committee Chair, Emily takes advocacy seriously. She is one of 14 Mainstreet members and one of 25 REALTORS® in the state of Illinois pledging to invest $10,000 over the course of 10 years to RPAC. "The more I learned about RPAC, the more it dawned on me... this is important and I can't take the uneducated and uninformed excuse. I needed to stand up for my beliefs and ideals, especially those that affect my business and my clients. Real estate to me is a lifelong career, so it only made sense to put my money where my mouth is."
Lauren Linder, Keller Williams Experience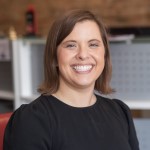 After eight years managing a 20 person team in digital marketing, while battling breast cancer at the age of 29, Lauren decided to switch to a career in real estate. Facing cancer while working so hard for someone else made her realize she wanted to try a career in real estate, which had always been a dream. She quit her job as soon as she received a clean bill of health from the doctor. Laurenowns 14 "doors" of investment properties in North Carolina and Oklahoma and has taught many people how to evaluate, purchase and manage income-generating properties to build generational wealth. Her goal is to teach people how to see real estate as a freedom builder with passive, long-term income. She is a past YPN committee member and has the SRES designation. She loves helping elderly or estates/families to transition from their lifelong home to a new residence.
Justin Pillion, Keller Williams Infinity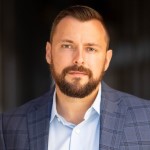 Justin was in Special Operations as an Army Ranger for eight years and received his real estate license in February of 2014. He was a single dad at the time to his two-year-old son and was working at Jimmy John's to afford childcare, so he could focus on his growth as a REALTOR®. He desired to create a legacy for his family and to create generational wealth. He is proud of putting a strong emphasis on working with military veterans and helping them understand and utilize their VA benefits. He has personally helped move more than 50 Veterans in Illinois and has referred more than 100 others to referral partners in other states.
Lorena Ramirez, YUB Realty Inc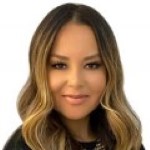 Lorena began her career as a REALTOR® after witnessing horrible service, practices and mistreatment of people in her community. She felt in her heart that not only could she do better, she must. After two years in the business, she started her own brokerage with the mission to help others, including brokers, achieve their goals in real estate. Lorena holds live homeownership seminars in Spanish every week, she conducts live webinars, videos, and question and answer sessions online, and she sponsors and pays for many people in her community to attend three to four day personal development training courses. Her and her team volunteer for non-profit community services for the elderly and other programs. Her desire is to see her agents, the majority being new to the industry, achieve a good level of success in the real estate industry. Her brokerage has four award-winning agents and has produced a "Rookie of the Year" two years in a row.
Rosy Reynolds, Baird & Warner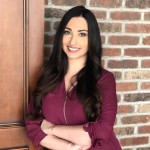 After being in the restaurant and bar business since she was 18, and owning her own bar at the age of 30, Rosy was looking for a career change that would provide more quality of life. Real estate was the solution. She's always been a people person and Ioves helping others. With a Bachelor's degree in Business Management from Benedictine University, she felt she could use what she learned and apply it to this new business venture. In August 2020, she was featured by Illinois REALTORS® #membermonday for giving back. During the COVID pandemic, she teamed up with a local restaurant to feed the Plainfield Fire Department and she supports organizations like St. Jude's and a local shelter for women and children.
Sara Savvas, Century 21 1st Class Homes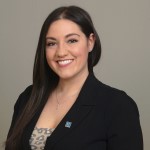 Sara ended 2022 in the top 10 for sales volume in her office after less than five years in the industry. She was also one of two agents in her office to receive the prestigious Century 21 Quality Service Pinnacle Producer Award for 2022. She previously worked as an account manager in the logistics industry but always wanted to get into real estate. Her intent was to do real estate on the side, while still continuing to work at her job. She decided to quit her job and became a full time REALTOR® in 2018. Sara is a mom to a three-year-old and grateful for a career that gives her the flexibility to be at home with her daughter and provide for her family as well.
Ondrea Weikum-Grill, RE/MAX Professionals Select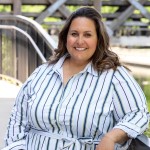 Ondrea fell in love with real estate after she started working with her REALTOR® mom when she was in high school,"I have to say I have a phenomenal mentor in my Real Estate career, that being my mother, Collette Weikum. She has shown me how to handle myself with class, dignity and hold clients in the highest regard. She has shown me how to successfully balance work and family." Ondrea has three degrees from Purdue University in Selling and Sale Management, Law and Society, and Organizational Leadership and Supervision. For the past 19 years she has partnered with Comer Children's Hospitals, helping to collect donations for children every year.
Adam Zawada, HomeSmart Realty Group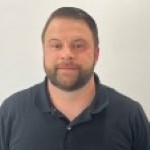 Adam purchased his first investment property at the age of 18. He has helped a number of people, starting with neighbors and friends, working up to coworkers and acquaintances, which led to referrals, which led to working with a professional NBA player. He has a passion for helping other agents be more successful and mentoring young entrepreneurs to take them to the next level. Outside of real estate he is a full-time special education teacher at a high school in the south suburbs of Chicago.