Moving Guide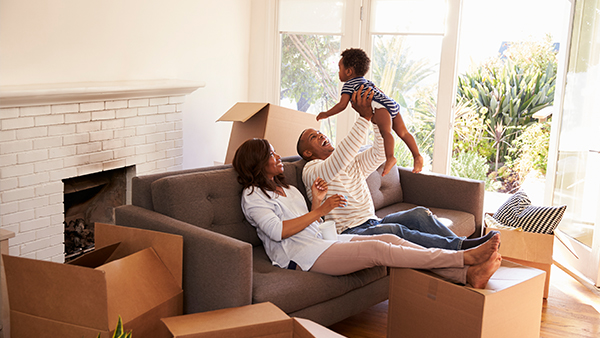 Moving Guide
Congratulations - you've officially closed on your home! Now, the real work begins: moving. Here is a brief guide we put together to help give you some peace of mind for the big day.
Packing
Staying organized while packing is important to ensuring a smooth moving process. Make sure you label and color code all boxes by the room you want your boxes to eventually end up in in your new home. This will make the unpacking process much simpler.
Sharing your new address
Plenty of services will need to know that your address is changing. Go to usps.com or your local post office to ensure your mail is forwarded, and update your address with your bank. Make sure your employer has the right address for payroll and tax purposes. Don't forget about newspaper or magazine subscriptions, or the delivery address for online services you use regularly. And most importantly, let your family and friends know!
Stopping and starting utilities
Call utilities ahead of your move to ensure that services like electricity and gas are set up and ready to use when you arrive, and that you won't be charged for any service at your old address after you move.
Cleaning
It's everyone's least favorite part of the move, but it's one of the most necessary steps, especially if you've lived in your home for a while. You can choose to invest in professional cleaners to help ease this process.
You'll also likely be surprised by the things you uncover in a move. For that reason, it's important to check behind all cabinets and drawers to make sure you have taken all of your belongings. It's especially important to do a deep clean of all attics and basements.
Final inventory
After you have all of your belongings organized, make sure you do one last final inventory on your home. Did you miss anything? This will be your final chance to take your belongings before you move.
Moving
If you're using movers, it's important to understand what your moving company insures when handling your items. It's very common for items to be accidentally broken during a move. Make sure you have this all in writing so you know what you can legally expect. Learn more about moving insurance on REALTOR.com.
Local Home Listings
You can now search all Chicagoland home listings from Mainstreet REALTORS®️. Start looking for your dream home today.
Search Now