SentriLock Products & Pricing
Lockboxes, Batteries and Replacement Products Available at Your Local MORe Office
Whether you need to purchase a new lockbox for your listing, batteries for your boxes or replace your lost or damaged equipment, Mainstreet is ready to service your SentriLock needs. Below is pricing on the available products.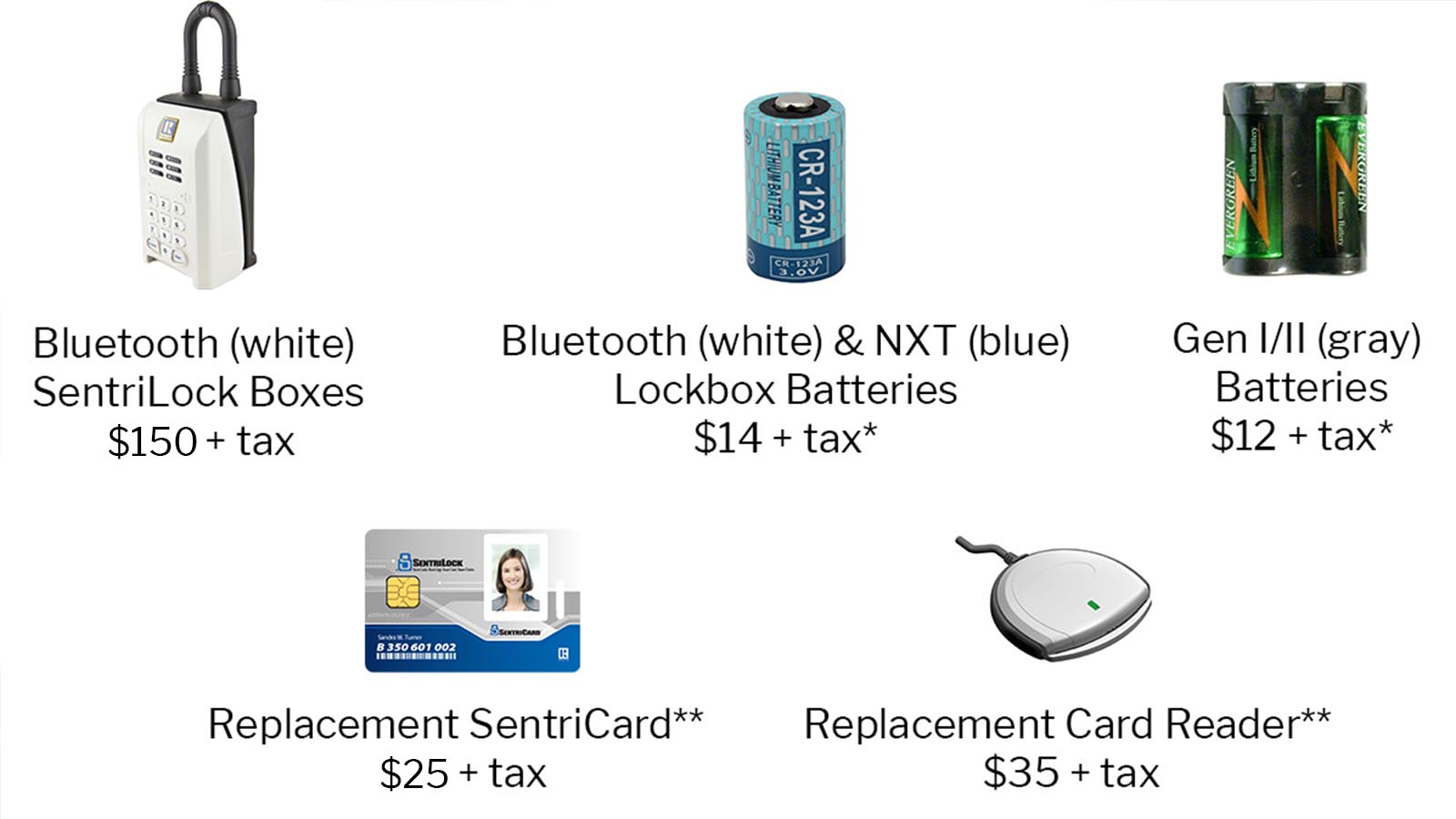 *Purchasing Batteries
Batteries must be purchased at any of our four locations; shipping of batteries is not allowed for safety reasons. Prices are subject to change.
**Replacement SentriCard or Card Readers
Before coming in to one of MORe's offices for a replacement SentriCard or card reader, please contact SentriLock Support at 877.736.8754 to troubleshoot the issue. Support may be able to assist in remedying the issue with the card or reader.