How to Overcome the Top 5 Challenges of Selling Your Home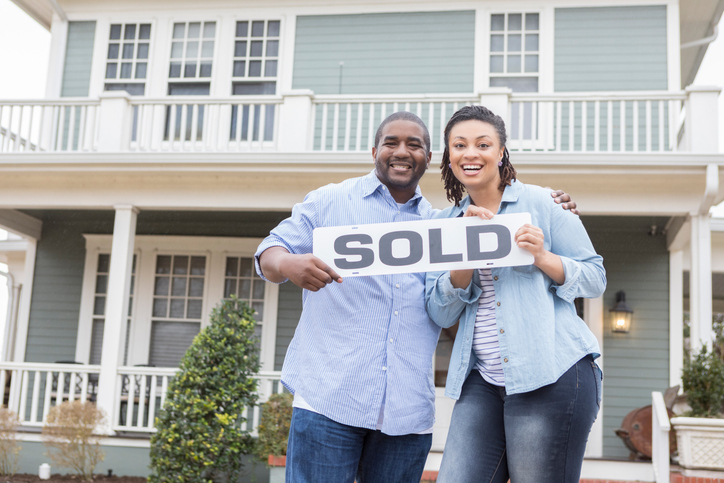 Once your home is on the market and you're ready to schedule showings, your Mainstreet REALTOR®️ can connect you with a home stager, who will help you stage your home to command the most interest and best price. Home staging serves a different purpose than decorating a house you will actually live in, so even if you enjoy interior design, this is another area where it's helpful to work with professionals who deal with home sales every day. There are even new options like virtual staging and tours to consider.
Together, your Mainstreet REALTOR®️ and home stager will maximize the desirability of your home, so it sells faster and at a higher price than it would if you tried to sell it yourself.
Challenge #2: Pricing
Most homesellers don't really know what their homes can command on today's market. You can browse local home listings, but that can only tell you so much. You won't know what sets these homes apart, how their prices were set, or whether they will sell in a timely manner. Online estimates may reflect sales from the past few years that don't align with today's market.
Emotional attachment to your home may also sway your judgement in naming a price. What you really need is to find a price that works for you and also for a buyer, so your home will sell and not sit on the market for months and months.
Again, a local Mainstreet REALTOR®️ is your best bet for objective pricing. They know how to sell your house. Their experience will inform a price that considers all the amenities of your home, your goals and the current state of the market. They will help you choose a price that will attract buyers and ultimately maximize the sale price of your home.
Challenge #3: Knowing how to prepare for inspections
Even once you've found the perfect buyer, your home needs to pass inspection before the sale can be finalized. The inspection is a thorough look at every aspect of your home, from checking that the outlets work properly to looking at the state of any fireplaces. You'll need to ensure that the inspector has access to every part of your home, including electrical panels, the furnace, under-sink plumbing and so forth. You'll also want to have documentation of the work you've had done on the home in the past handy.
You may have heard that the homebuying frenzy of the last few years led some buyers to waive this step. Take note: the market has changed, and many of today's buyers will expect a thorough inspection before closing on a home.
After an inspection, you'll be left with a list of items the home inspector feels need improvement. You may feel that some of these items may be required in order to close the deal, while others may be simply recommendations or non-issues. Your Mainstreet REALTOR® can help you determine how to respond to inspection results, and which changes will truly up your property value.
Challenge #4: Understanding paperwork
If there's one thing that's constant across all home sales, it's paperwork. And if you're buying a new home at the same time as you're selling your existing home, you'll have even more to juggle. It's one thing to gather together all of the forms and documents, but it's another to understand what you're looking at in every step of the process.
Your Mainstreet REALTOR® can help you understand the implications of the paperwork throughout selling your current home and buying a new one. Their expertise will help you come to the best financial outcome, and ensure that nothing falls through the cracks that could hurt your sale.
Challenge #5: Managing stress
Especially if you're trying to do it all alone, selling your home is intensely emotional and complex. Knowing that you're working with an expert can help ease your stress throughout the selling process. By working with a Mainstreet REALTOR®, you'll have a guide and an advocate in every stage of selling your home.
Are you ready to find the right partner to help you sell your home? Hire a Mainstreet REALTOR® today.